Your book is waiting for you!
Here's what you need to do to get your password right away… and your free bonus gifts (worth more than R250)

1. Unlock your FREE book by Sam Volkering - "Crypto Revolution" – worth R250
2. Start your FREE, no obligation trial to South African Investor -- worth R1,500 a year


3. Pick up your FREE investment research to help you profit from the tech revolution – worth over R1,000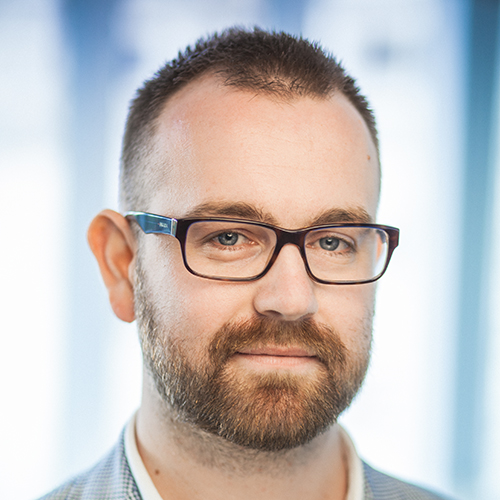 Right, let's not hang about…
I want to get all this free, valuable research in your hands right away...
Starting with Sam Volkering's book – "Crypto Revolution: Bitcoin, Cryptocurrencies and The Future of Money".
Once you have your password, you can unlock your book.
You can read your exclusive e-copy at your convenience. On your phone, on your ipad, during your commute, or tucked up in bed.
The point is, you'll have everything you need to understand the fastest-rising investment in the world…
Practical knowledge about how to buy, store your cryptos…
PLUS his analysis on which crypto he's backing to be 'THE NEXT BITCOIN'!
Imagine staking just R1,000 on it today and walking away with more than R490,000.
That's the potential here – and it's staring you in the face!
This is the perfect time to get in on this erupting market.
Cryptos are flying right now…
Counterparty: +600%
Storjcoin: +766%
Nexus: +9,418%
Potcoin: +16,034%
NAV Coin: + 8,166%
Stellar Lumens: +995%
PivX: +69,861%
Ethereum: +2,011%
Ripple: +4,218%
Litecoin: +883%
Monero: +2,843%
Dash: +2,410%
Xem: +1,350%
*27 June 2016 – 27 June 2017
Are you going to sit it out and watch other investors rake in gains like these?
No bloody way!
This is a one-off, unrepeatable "ground floor moment"…
The birth of an entirely new asset class!
NEVER AGAIN will you see this early rush of 'mad money'.
Yes, over the coming years, we believe we'll see cryptos climb higher than anything the markets have EVER witnessed.
But only by making a small investment NOW, do you put yourself in the running for a potentially life-changing return.

***URGENT***

And in the coming weeks, we could see bitcoin hit ANOTHER huge growth spurt.
On July 21st, bitcoin received the thumbs up on a huge 'core upgrade' to allow even more transactions on its network…
Without getting too technical… this means that bitcoin is going to see a lot of attention from investors and the media – which could see another price spike in the following months.
Now is the time for you to strike! Get a stake in this opportunity – before the next mad rush!
Remember, for a tiny processing fee of R99.95 you will get your free book, more than R1,000 worth of investment research, plus…
A free 30-day no obligation trial to my service, South African Investor.
This is your gateway into the highly profitable wider world of breakthrough tech investing… from one of the world's most respected investors.
Sam's readers have the chance to make more than TEN TIMES their money from just ONE of his recommendations.
And it's yours today – FOR FREE.
The moment you start your trial you will immediately have access to the recommendations and insight of some of the world's best traders and investors.
You'll get full, unrestricted access to all the benefits and material usually reserved for paid up members, including:
1. Valuable research reports showing you how to BOMBPROOF your portfolio, create a perpetual income as well as how to hedge your local investments by investing offshore

2. Another e-book – The Top 10 Cryptos to avoid

3. 'Free reign' to review the South African Investor's model portfolio of breakthrough stocks as well as all the past issues of South African Investor
Once your 30-day trial begins – all this is yours.
For a tiny processing fee of R99.95 now, you get full access to everything I have listen above.
After 30 days free, you'll automatically receive a 47% discount - taking the cost down to R795 for the rest of the year. You won't need to do anything to receive this discounted subscription. We'll handle everything. Just let us know if you're unhappy or don't want to continue.
The important thing is, you are in control – if South African Investor is not for you, just cancel anytime in your test period. If not, you're all set up to receive your 47% discount.
Time to decide…
You have seen the immense potential in the crypto revolution.
You have seen people making twenty, fifty, even one hundred times their money from it.
And you have seen that the key forces pushing cryptos through the roof are about to go into overdrive.
You aren't going to let this ONCE-IN-HISTORY wealth explosion slip through your fingers – are you?
Especially when I have put everything you need on a plate for you to take full advantage.
With your free crypto book and complimentary 30-day trial to South African Investor – you will be PRIMED to raid these markets for a potential fortune.
Don't hang around – every day that goes by, you are leaving huge potential profits on the table.
Get in!
Secure Order Form
Collect your FREE 'Crypto Wealth Package' now
– simply fill in your details in the secure form below...


Disclaimer
Copyright © 2018, Fleet Street Publications (Pty) Ltd.
The information contained herein is obtained from sources believed to be reliable, but its accuracy cannot be guaranteed. No action or inaction should be taken based solely on the contents of this publication. We do research all our recommendations and articles thoroughly, but we disclaim all liability for any inaccuracies or omissions found in this publication. No part of this publication may be reproduced or transmitted in any form or by means of electronic or mechanical, including recording , photocopying, or via a computerised or electric storage or retrieval system without permission granted in writing from the publishers.